Broumov Area
In the North-East tip of the Hradec Králové Region lies the Broumov Area, a landscape that will satisfy even very demanding visitors with its remarkable natural and historical riches.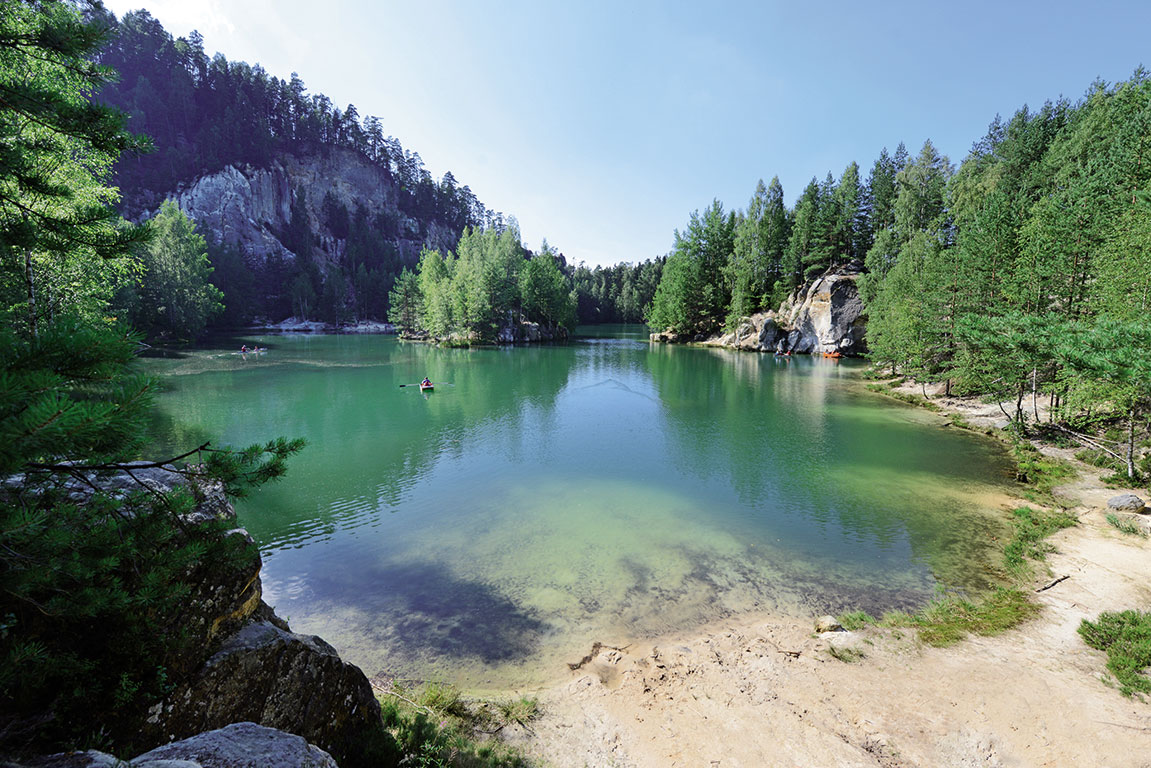 It is one of the protected landscape areas. It is a picturesque countryside with small islands of wild nature. The landscape, under which the purest water flows at the depth of the Cretaceous basin, is populated and harvested. It has a rich history - the local religious and folk buildings are well known in architecture.
The Broumov Area is known primarily for its natural beauties. The most valuable are two national nature reserves. With their 17 km2, the Adršpach-Teplice Rocks belong to the largest rock towns in Central Europe. Together with the Broumov walls they are exceptional for their relief (topography) and climate, allowing the existence of unique flora and fauna. The top part of the table mountain Ostaš and the extraordinarily rugged Way of the Cross near Adršpach were declared nature reserves in 1956. Borek and Kočičí skály (Cat's rocks) are natural monuments.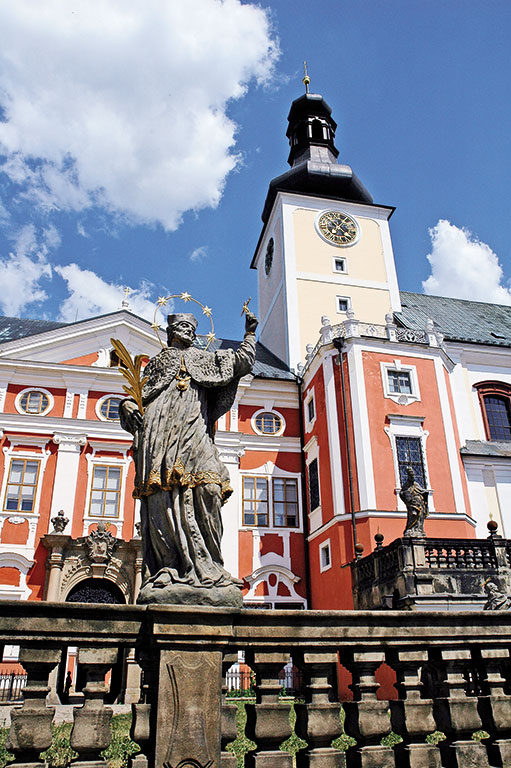 The Broumov Area is a region of Baroque monuments and architectural gems, and at the same time it is exceptionally valuable for its cultural monuments. There are two urban conservation zones: Broumov and Police nad Metují, a rural conservation zone in Křinice, two Benedictine monasteries - in Broumov and in Police nad Metují, a special group of nine Baroque rural churches, the oldest wooden church in the Czech Republic, imposing brick farmhouses of the Broumov type, dozens of chapels, ways of the cross and hundreds of sandstone statues and crosses of extraordinary artistic value, which can be found both in the towns and villages and in the open air.
Broumov Area is a region that will soon "grow close to your heart" and where you will like to return. It's not a paradise on earth, but very similar to it.