Krkonoše Mountains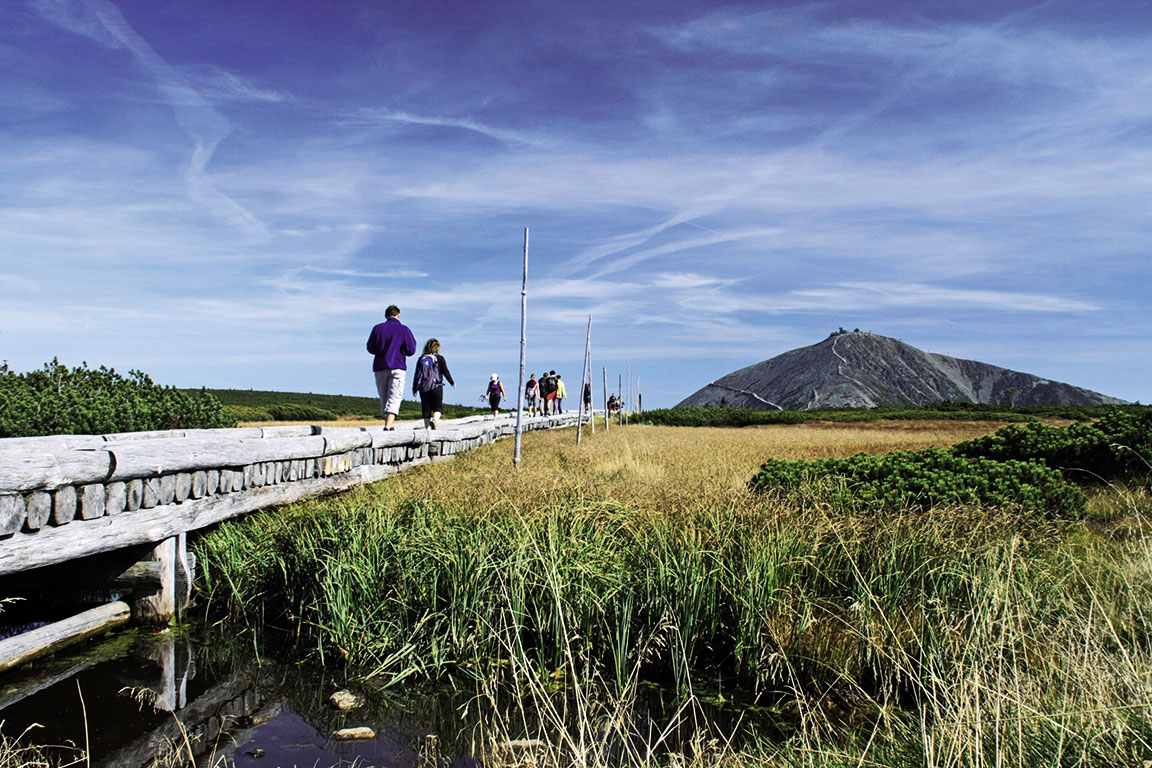 The Krkonoše Mountains (the Giant Mountains) are the highest and the most visited mountain range in the Czech Republic. They are located along the border with Poland, in the West they connect with the Jizerské Mountains. They stretch over 38 km in length, and their greatest width is 25 km. The highest peak of Krkonoše, and at the same time of the whole of the Czech Republic, is the Sněžka Mountain. The Krkonoše Mountains provide the opportunity of year-round attractive and active leisure. In winter, it is, of course, downhill and cross-country skiing.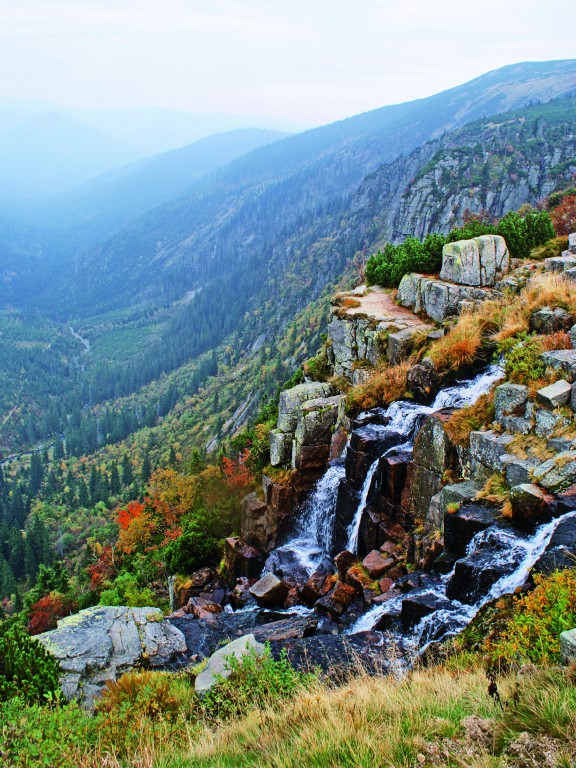 The Krkonoše Mountains have a rich skiing history and currently offer many modern ski resorts - Špindlerův Mlýn, Pec pod Sněžkou, Rokytnice nad Jizerou, Harrachov, Benecko, Jilemnice, Vítkovice, Paseky nad Jizerou, Vysoké nad Jizerou, Vrchlabí, Janské Lázně, Malá Úpa, Černý Důl, Žacléř, Svoboda nad Úpou, Mladé Buky, and more. Kilometres of maintained cross-country skiing trails are prepared for cross-country skiers so that they can literally criss-cross the Krkonoše Mountains. Ski buses and winter buses make transfers in the mountains easier for skiers.
But the Krkonoše Mountains are attractive in every season. In the summer months, they offer ideal conditions for hiking, the fitter ones can ride through the mountains on a bicycle, and will appreciate the well functioning cycle buses. The dense network of hiking trails will lead visitors of the Krkonoše Mountains to the most beautiful and most attractive places. Examples include the Mumlava waterfall close to Harrachov, Labská dam below the Špindlerův Mlýn resort, the springs of the Elbe River, the lookout towers Štěpánka, Žalý and Černá Hora and many museums.
In addition to skiing and hiking, Krkonoše offer a variety of other activities. Your adrenaline level will be raised by the bobsleigh track or rope climbing center offered in Harrachov, Špindlerův Mlýn and Pec pod Sněžkou. You can also try paragliding, snowmobiling, snow tubing, mountain scooters or quads. You can play a game of bowling, golf, tennis and a variety of other traditional and non-traditional sports.
The Krkonoše Mountains offer plenty of accommodation in all categories, here you can choose from hotels, guest houses or mountain chalets. You will find suitable accommodation to suit your needs directly in the tourist resorts, where you can spend your holiday really actively, as well as in places more remote providing peace and privacy.